For Veterans By Veterans
SMASH Global partnered with 4 Vets by Vets and Steven Seagal on February 23, 2017 for its 5th black-tie MMA gala as we worked towards creating a climate of change for veterans in need.
For Veterans by Veterans is dedicated to ending veteran poverty around the world by providing a transitional program that houses, feeds, provides for and offers a paid internship.
We provide a path to self-reliance, self-sufficiency and renewed self-respect. Our members have one common goal: to work for each other. To put no man first, but to use and renew the force within each service member that allowed them to put their life on the line for our freedom and democracy. That force is still alive in every veteran that is assisted, and in return, aids in the building of another.
"Perfection is not attainable, but if you strive for perfection you will catch excellence. I have witnessed the struggles our veterans go through to get the compensation and help we deserve. Most people will never understand the difficulties that are put into place to keep our honorable veterans from obtaining their deserved benefits."

Eric Osche, Founder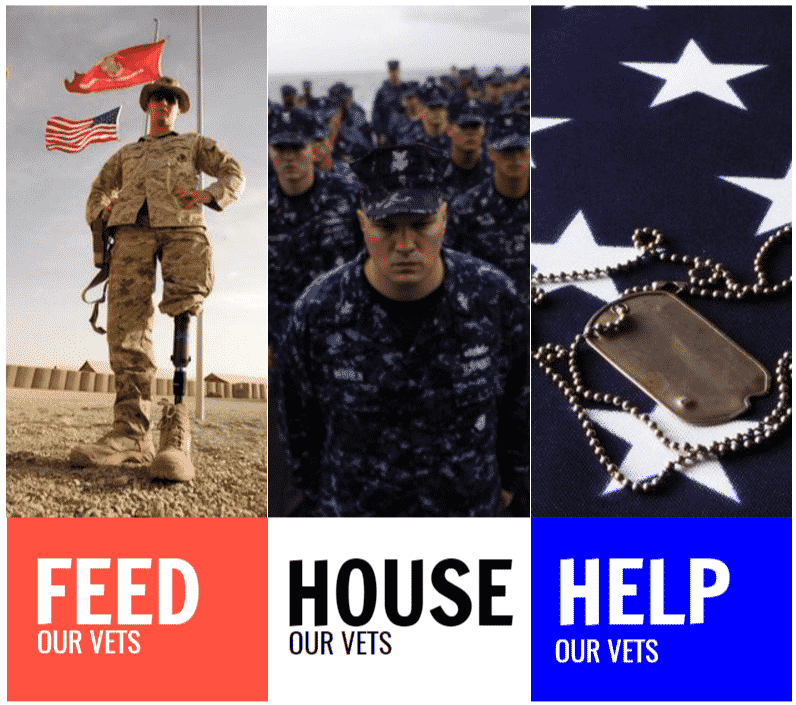 A Non-Profit Organization Created By Veterans For Veterans
For Veterans By Veterans is a family of veterans and civilians devoting their energy to passionately advocating for our fellow veteran brothers and sisters who have fallen on hard times. Whether it's providing a meal, job training, a roof over their head or just having a shoulder to lean on, we are here for the long haul. It is our goal to selflessly contribute our efforts to help end veteran hunger, to help end veteran homelessness and to help end the struggles that affect their lives  significantly. Through projects and events we provide services that are desperately needed.
Find out how you can contribute to the future of someone in need: www.4vetsbyvets.org