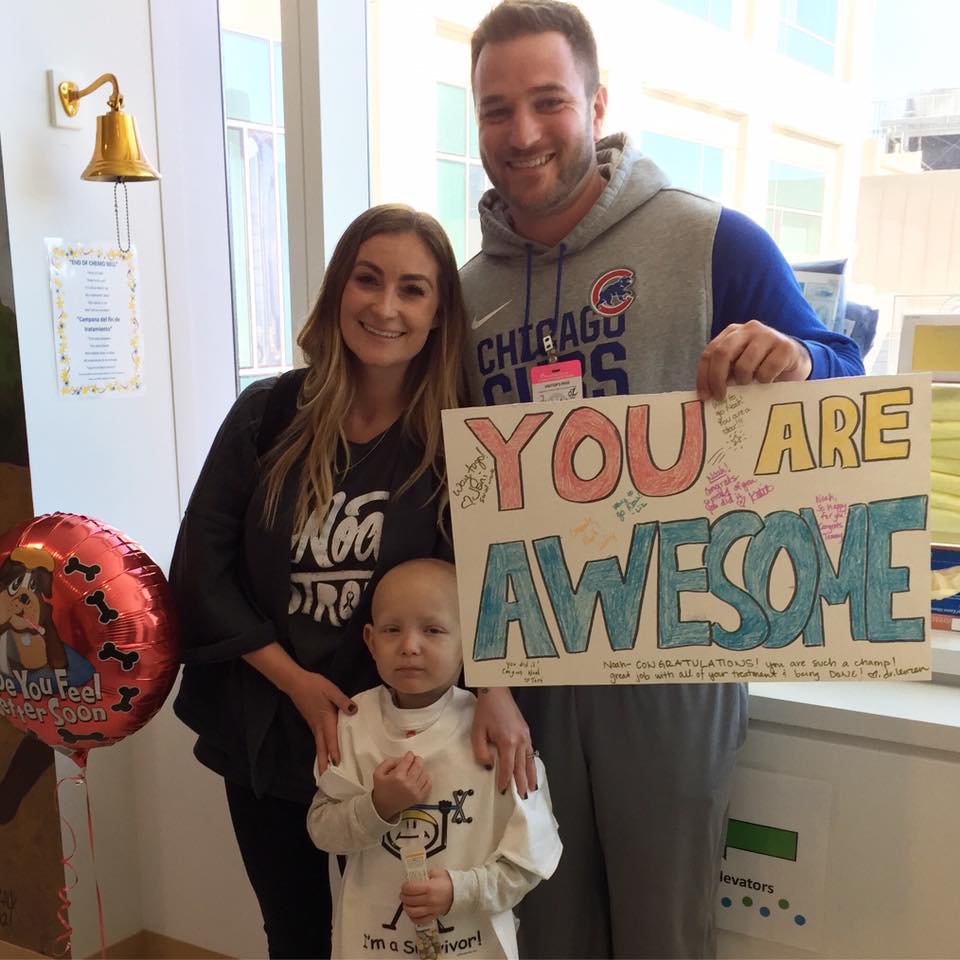 Four-Year-Old Noah Leatherby Had a Bump on his Neck
Libby Goral knew something wasn't right. Call it mother's intuition, call it overprotective parenting—Libby's inclination would soon prove true. "June 1, I'll never forget that date," Libby says. "Noah had a very small but enlarged lymph node…I thought, 'I'm not even going to wait until tomorrow.' I took him straight to the doctor." The initial diagnosis returned, revealing nothing more than an ear infection. In children, enlarged lymph nodes are common, Libby would learn. They can swell from a cold, from strep throat, or from a variety of other common illnesses. Despite this information, though, Libby and Mitch, Noah's father, were not at ease. That first swollen lymph node, which Mitch's grandmother pointed out June 1, soon turned into two. Two turned into five. Noah visited the doctor's office constantly, but the results didn't reveal anything out of the ordinary. When the bloody noses started—and didn't stop—Libby solidified her notion that something else was at play. "We landed in the pediatric surgeon's office, and that's where things seemed to unfold," she said. "In the operating room, she (the surgeon) put it on a slide and right then and there determined it was what they call a small-round-blue-cell tumor." Noah 4As doctors worked tirelessly to determine exactly what type of cancer they faced, Libby, Noah, and Mitch, returned home to wait and worry. The tests were not quick, and anxiety mounted with each passing day. "He was diagnosed with cancer on July 27. That was a Monday," Libby said. "It wasn't until Friday that we actually knew it was rhabdomyosarcoma. It was quite frustrating. The initial biopsy was in Rockford (Illinois). We live in the town right outside Rockford. They kept us overnight, then they sent us home. In my mind, I'm like, 'You just told me my kid has cancer. You're sending us home! What are we supposed to do?'" The family members now understood they were dealing with a rare and aggressive form of cancer, but the waiting continued until Noah began to receive regular chemo treatments at Lurie Children's Hospital in Chicago. "We felt awful. There are no words," Libby said. "They drop this bomb on you and then you're so helpless. There was really nothing we could do." A family friend, however, thought she could chip in, so she set up a GoFundMe page to help offset some of the medical bills and personal expenses racked up throughout the diagnosis and treatment phases. Despite Libby and Mitch's reservations with going this route, they immediately saw the impact and benefit of the page, culminating with a request from SMASH GLOBAL Founder Steve Orosco. "I will never forget: I was in Target, and I got a phone call from a girl who I had not talked to in so long," Libby said. "We were friends in high school, and she said, 'Libby, there's a guy who wrote a comment on your GoFundMe account and said he wants to help.' And I said, 'Who is this guy?' She said, 'I googled him. He's an MMA fighter. He's a legit guy. You might want to get a hold of him.'" Orosco was immediately hooked by Noah's story and his fight, and he signed SMASH GLOBAL on to help in any way possible. To aid in Noah's treatment and recovery, SMASH Global will contribute funds directly to the Leatherby family through ticket sales, a silent auction featuring a wide array of memorabilia and a custom one-of-a kind cancer-awareness-edition Harley-Davidson that will be featured in a live auction during SMASH II.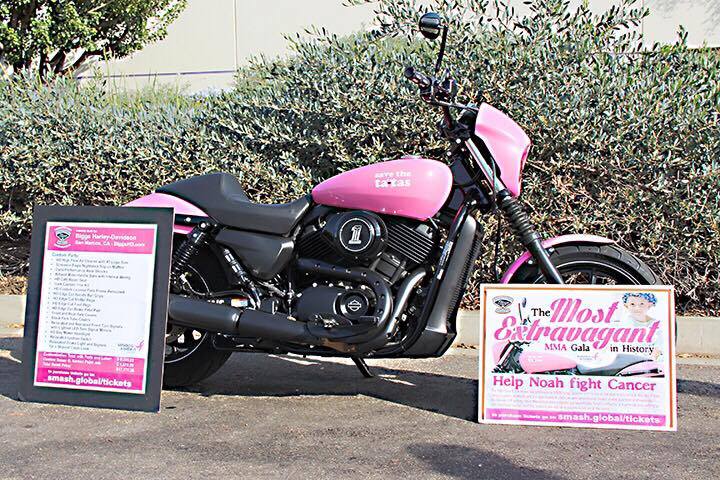 "Noah's story, his family's struggle, and their sheer will to push forward and beat this cancer immediately struck a chord with me," Orosco said. "As a father myself, their fight is unimaginable, but what is certain is that we, as a community, can help. To contribute directly to Noah's cause and to help him beat this is the ultimate reward." For now, the Leatherby family continues to do all they know: they fight. They fight to beat cancer, and they fight to show that a powerful will and an impenetrable support system can trump even the toughest challenge.  
UPDATE – 11/18/2016
We are thankful that good things still happen to good people. This picture says it all. For those of you who attended SMASH II where we raised funds for an amazing little warrior, Noah who was diagnosed with a rare childhood cancer; We are extremely excited to tell the world that after finishing an arduous 52 weeks of Chemotherapy Noah is now CANCER FREE. We would like to say thank you to everyone who opened their hearts and prayers for Noah and his family. The odds were stacked against him and he fought through it. That's what we call a true fighter!!! #noahstrong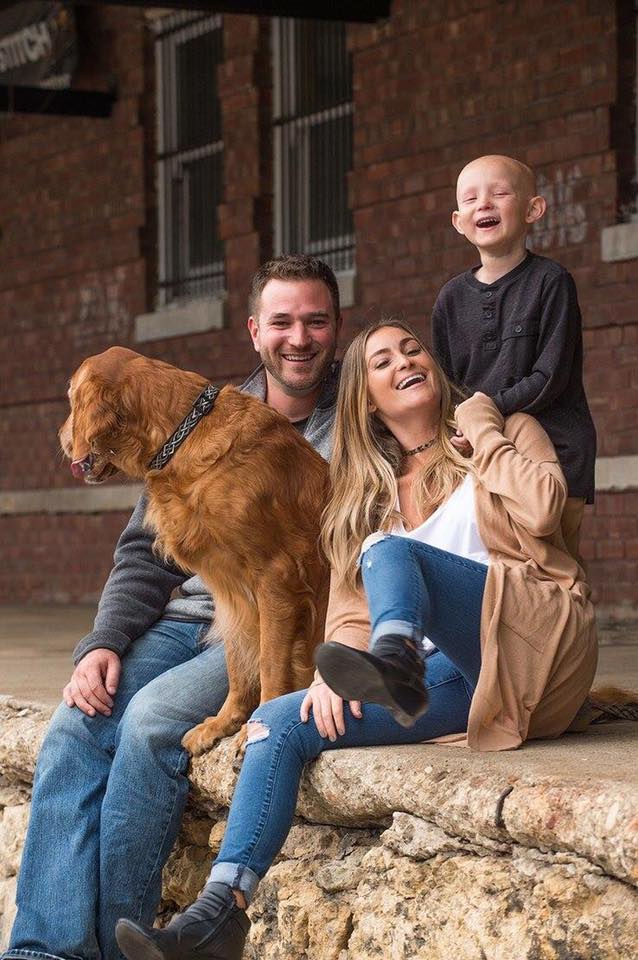 "Every SMASH event features an element of charity like that of other major sports leagues, it's something we take great pride in. Why? Because everyone is FIGHTING for something." – Steve Orosco, Founder and CEO. To date SMASH Global has raised funds and awareness for a number of amazing nonprofit organizations, which include…  
SMASH for The Next Generation
Founded by Lance Growth, The Collective Access's mission is to be an accessible professional support system and educational resource that teaches kids how to network, build and maintain professional relationships, access resources, and give back to their community.  
SMASH for Youth Education
The Sheenway Experience has been enriching children of South Central Los Angeles and Watts since 1971… demonstrating an unwavering commitment to provide children with a total education through unparalleled opportunities. Sheen Educational Foundation is a non-profit corporation never having received government funding, operating private schools in underserved communities.  
SMASH for Veteran's in Need
Founded by Eric Louis Osche, For Veterans by Veterans is dedicated to ending veteran poverty around the world by providing a transitional program that houses, feeds, provides for and offers a paid internship. SMASH Global partnered with 4 Vets by Vets and Steven Seagal for its 5th black-tie MMA gala as we worked towards creating a climate of change for veterans in need. We aim to provide a path to self-reliance, self-sufficiency and renewed self-respect for the warriors that put their lives on the line for their country. It is our goal to selflessly contribute our efforts to help end veteran hunger, to help end veteran homelessness and to help end the struggles that affect their lives significantly.  
SMASH for Equality
Founded by Tali Raphaely, Discrimination Free Zone Foundation (DFZ) is a non-profit whose mission is to end discrimination based on race, color, gender, nationality, religion, sexual orientation, age or disability. They promote awareness by providing educational programs, special events and outreach within the community. Over 160,000 children stay home from school each day due to bullying. DFZ introduces school children to the concepts of diversity, equality, and acceptance for everyone through its educational programming. The proceeds raised during the SMASH event will go to launching our DFZ Ambassador Program in elementary, middle and high schools. These programs will be club based and led by upper classmen and their peers to help stop bullying and discrimination in schools. #smashbullying  
SMASH Parkinson's Disease
Among the attendees at SMASH Global's third event was Freddie Roach, who has trained boxing great Manny Pacquiao and MMA superstar Georges St-Pierre – among others – throughout his illustrious career. Roach also suffers from Parkinson's Disease, with which he was officially diagnosed after retiring from his career as a professional boxer in 1986. SMASH III offered the opportunity for the famous boxer/trainer to support the combat sports worlds of boxing and MMA while also giving back to a cause that is close to him personally through the Michael J. Fox Foundation for Parkinson's Research. "It's an honor to be able to support both Parkinson's research and combat sports through SMASH III," said Roach. For more details on these nonprofit organizations please visit their links below. Thank you.