SMASH Sponsorship
Create a Unique Marketing Experience at a One-of-a-Kind Event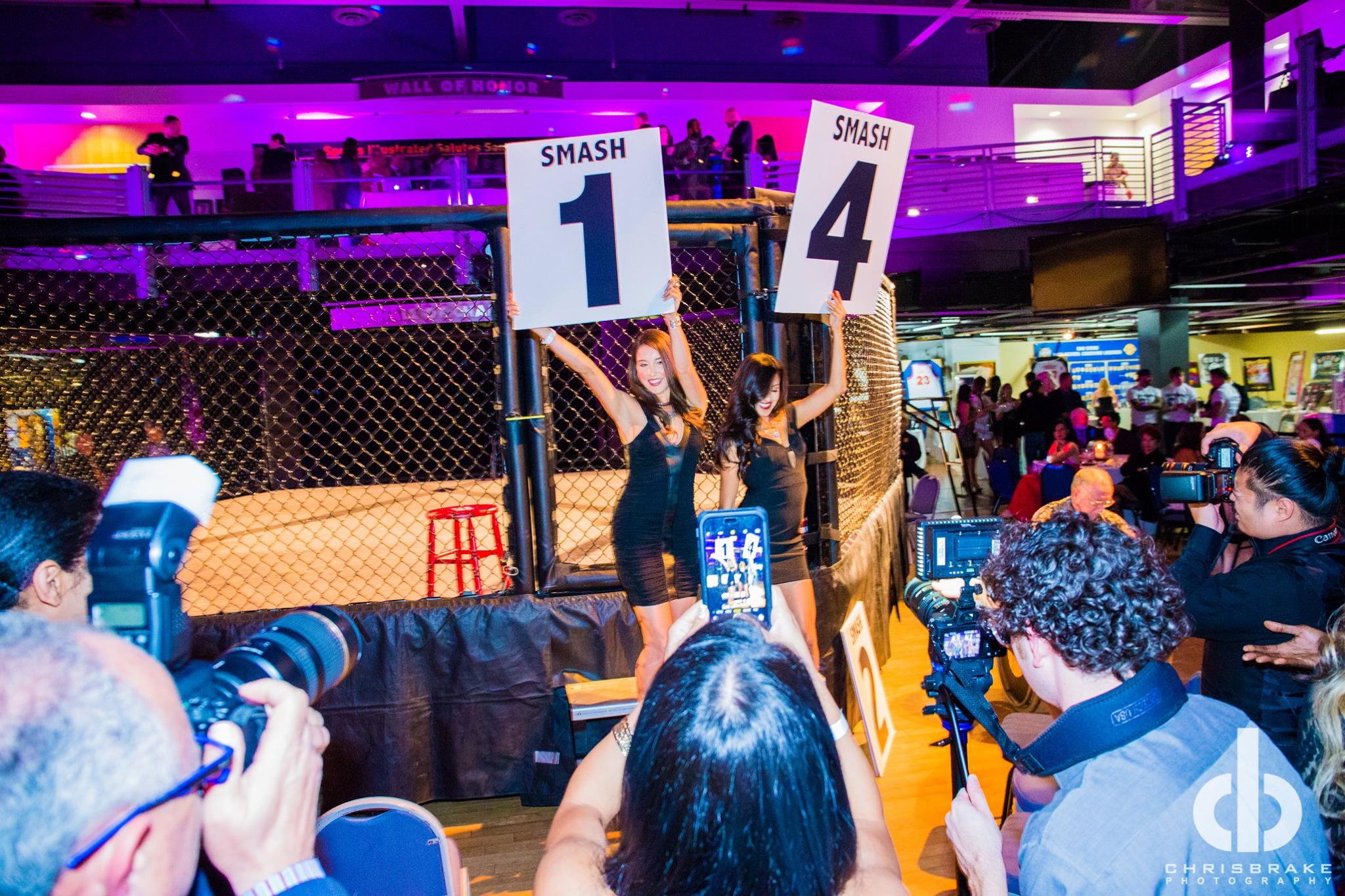 From the
 RED CARPET

 entrance to the VIP table, an extraordinary experience awaits with SMASH Global

SMASH Global provides the platform for an interactive marketing experience. Combining a black-tie gala with business networking, philanthropy, celebrity meet and greets, iconic award presentation and live professional mixed martial arts sets the stage.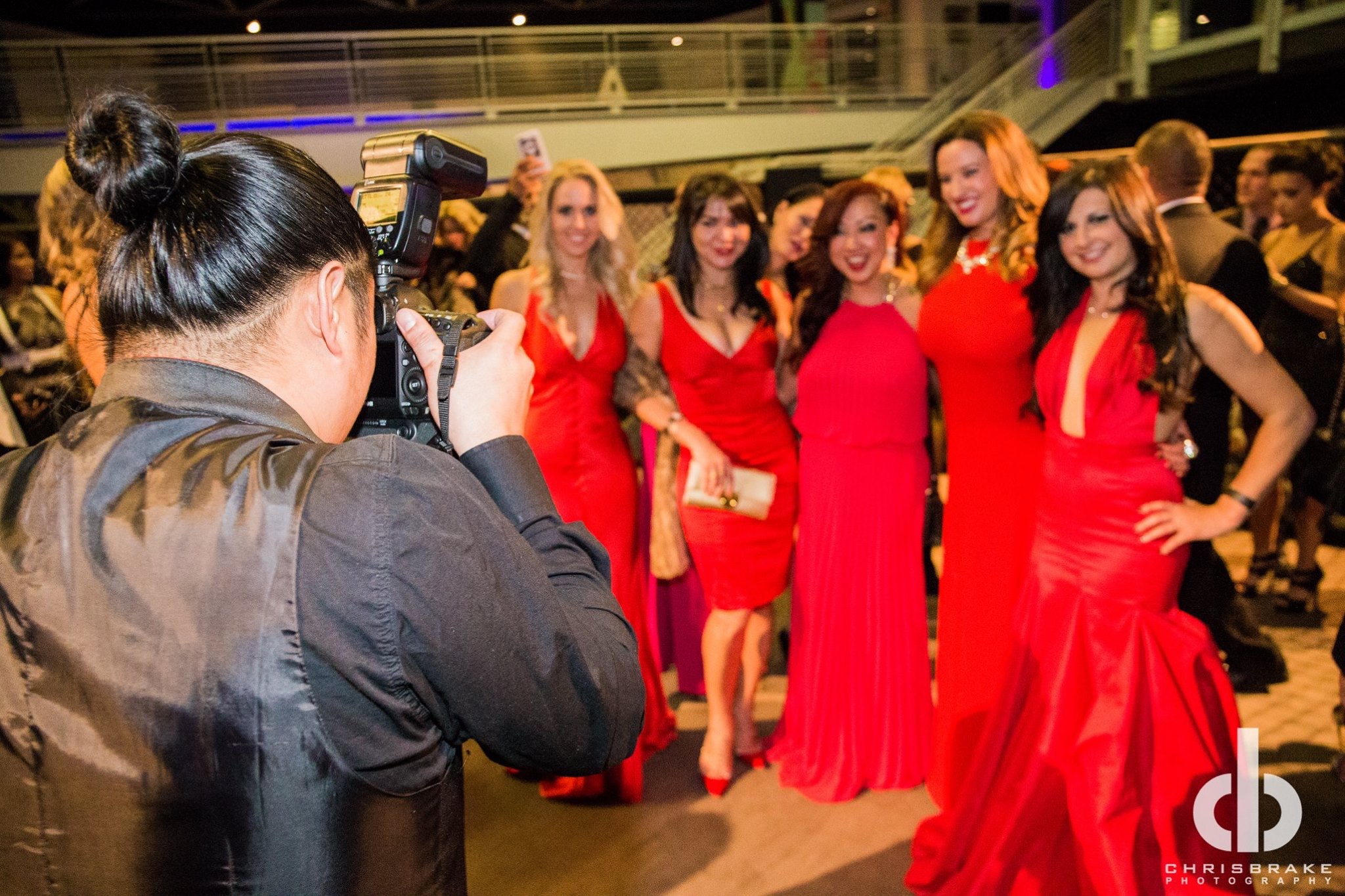 We're looking for exceptional brands to help us make this event a grand experience for our audience
Our guests are men and women representing societies elite—business leaders, professional athletes, socialites, philanthropists and entrepreneurs looking for a unique one-of-a-kind experience. From 25 to 65, our guests are financially secure, they live in style, and they enjoy the finer things in life.
Your market is our market. From making an impression before the event to creating a unique interaction during the event, SMASH Global affords you the opportunity to do more than any other venue and production can.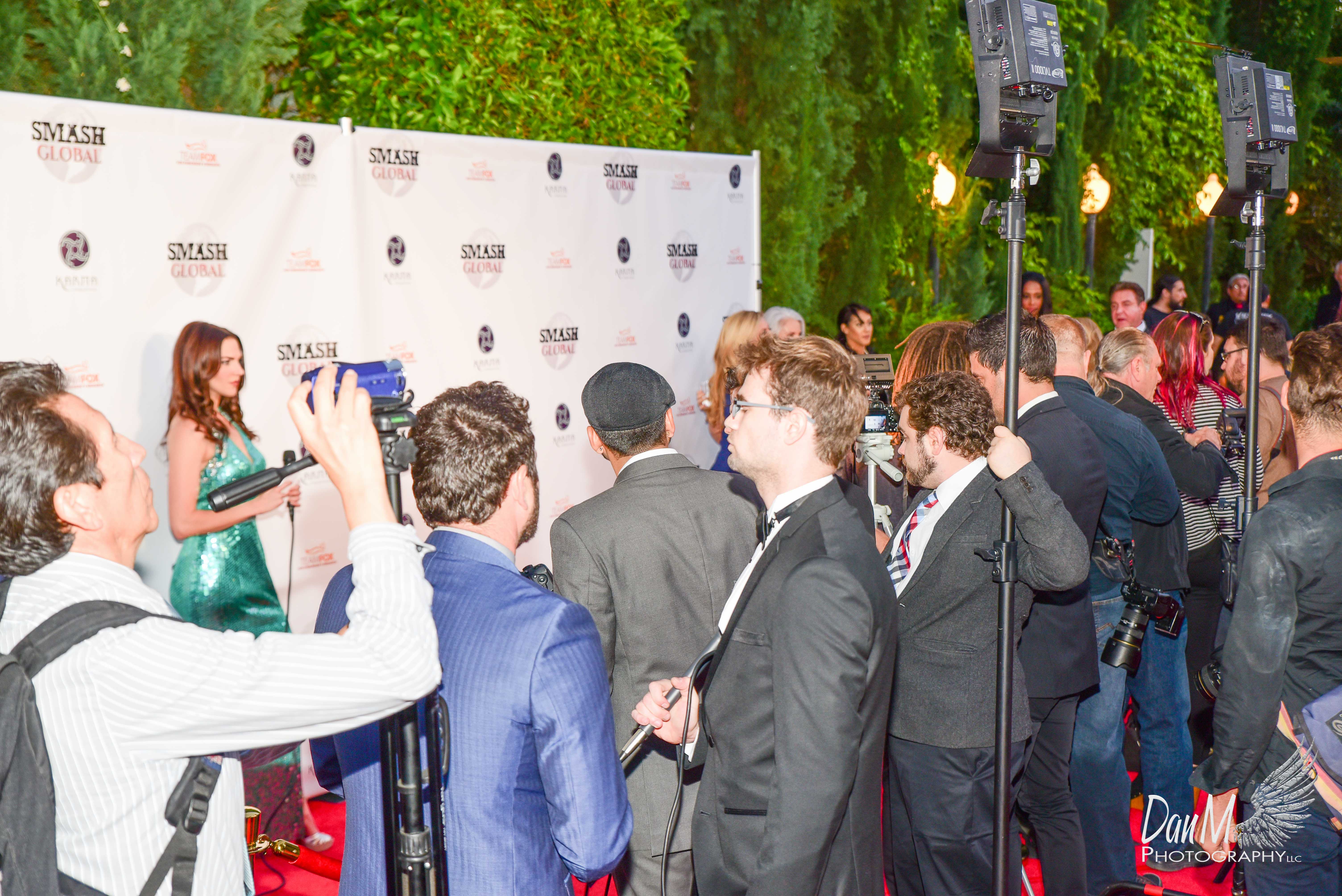 Guests will enjoy a spectacular evening of entertainment, a delicious dining experience and celebrity meet and greets, as well as the athletes who will be showcasing their talents inside the cage. Tickets can be an invaluable resource for client retention, attracting new business, and developing employee relations.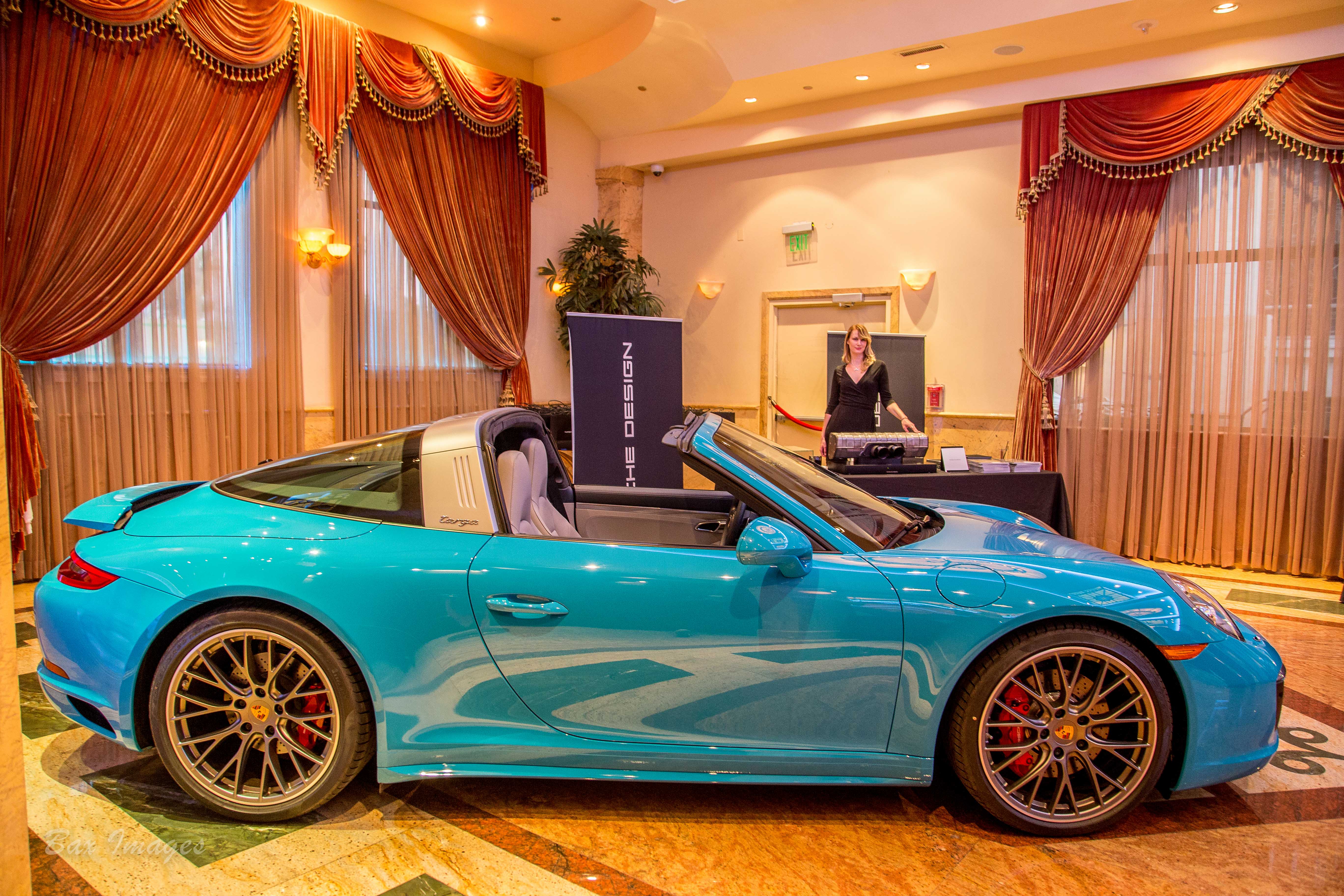 Custom marketing add-ons can be tailored for our audience to specifically meet your brands business goals. From exotic car unveilings on the ballroom floor to high definition videos projected on the screens, we have a wide array of options to put your product in the spotlight.

Interested in learning more about how your brand can partner with SMASH Global?
Please contact us at vip@smashglobal.com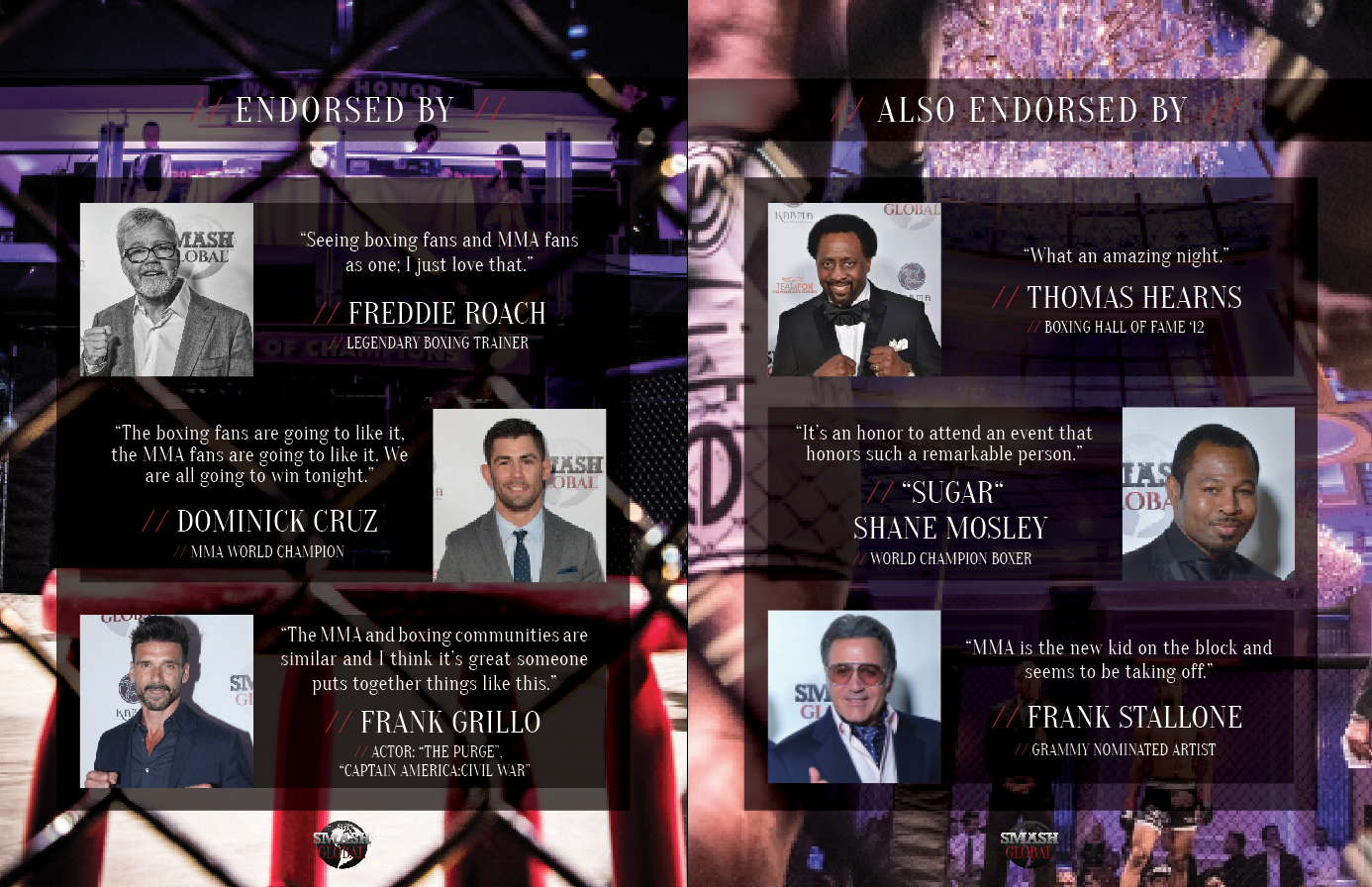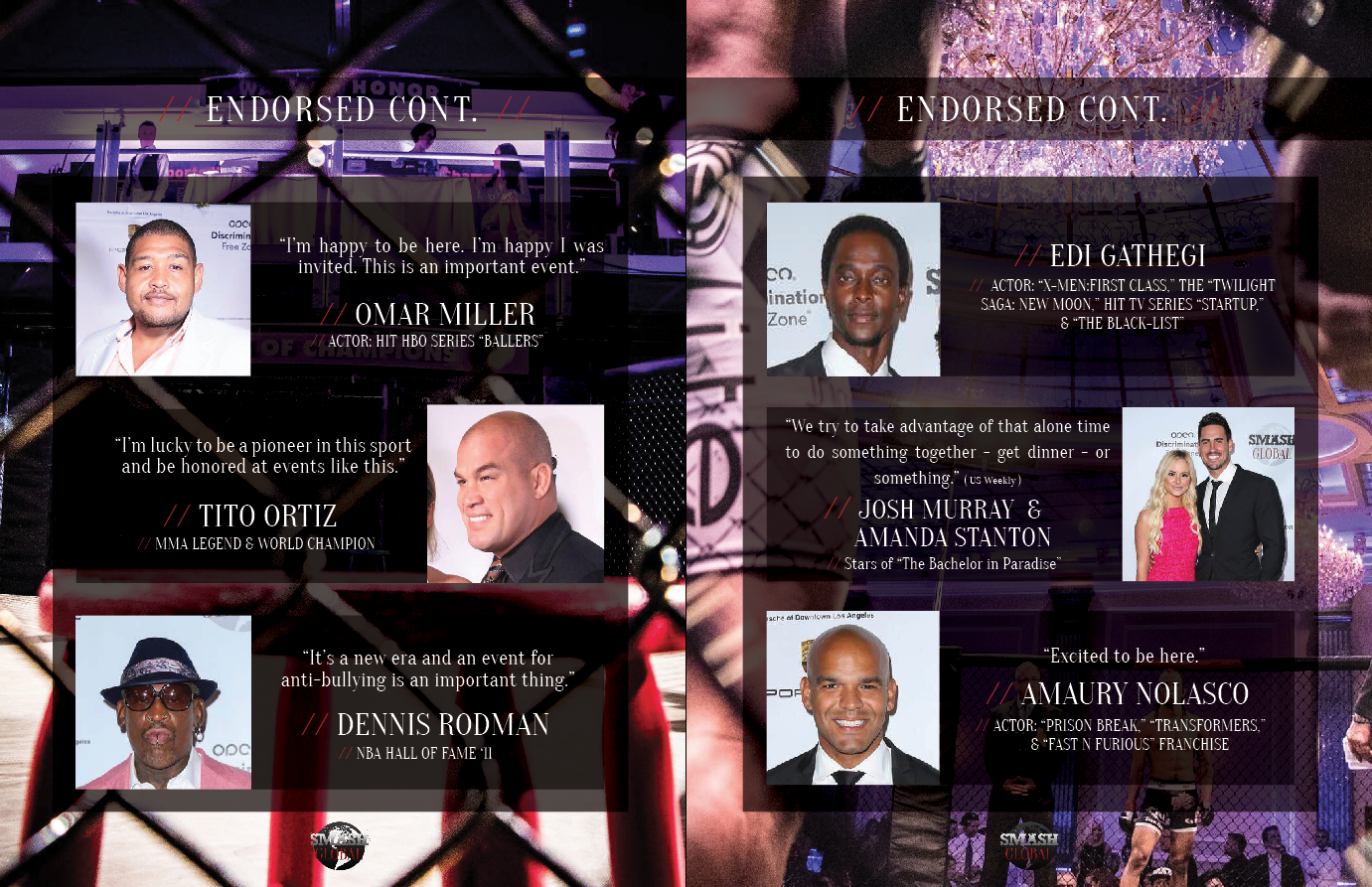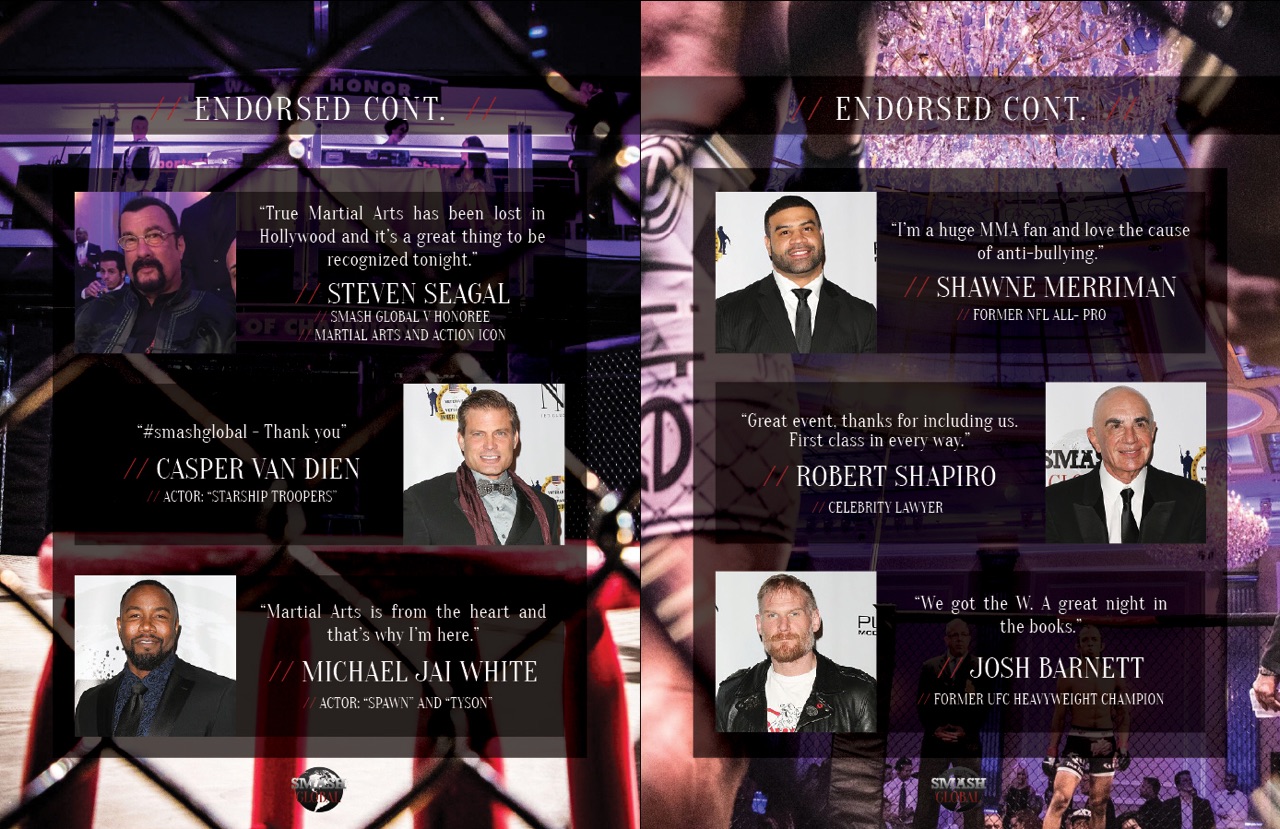 LA Times touted to be a "breath of fresh air" and "best event" of award season.  http://www.latimes.com/entertainment/movies/la-et-mn-oscars-steven-seagal-mma-meryl-streep-20170225-story.html
VICE Sports  https://sports.vice.com/en_us/article/steven-seagal-receives-a-pre-oscars-honor-against-a-backdrop-of-mma-fights
The Hollywood Reporter  http://www.hollywoodreporter.com/rambling-reporter/mixed-martial-arts-star-responds-meryl-streep-golden-globes-insult-smackdown-event