SMASH Hollywood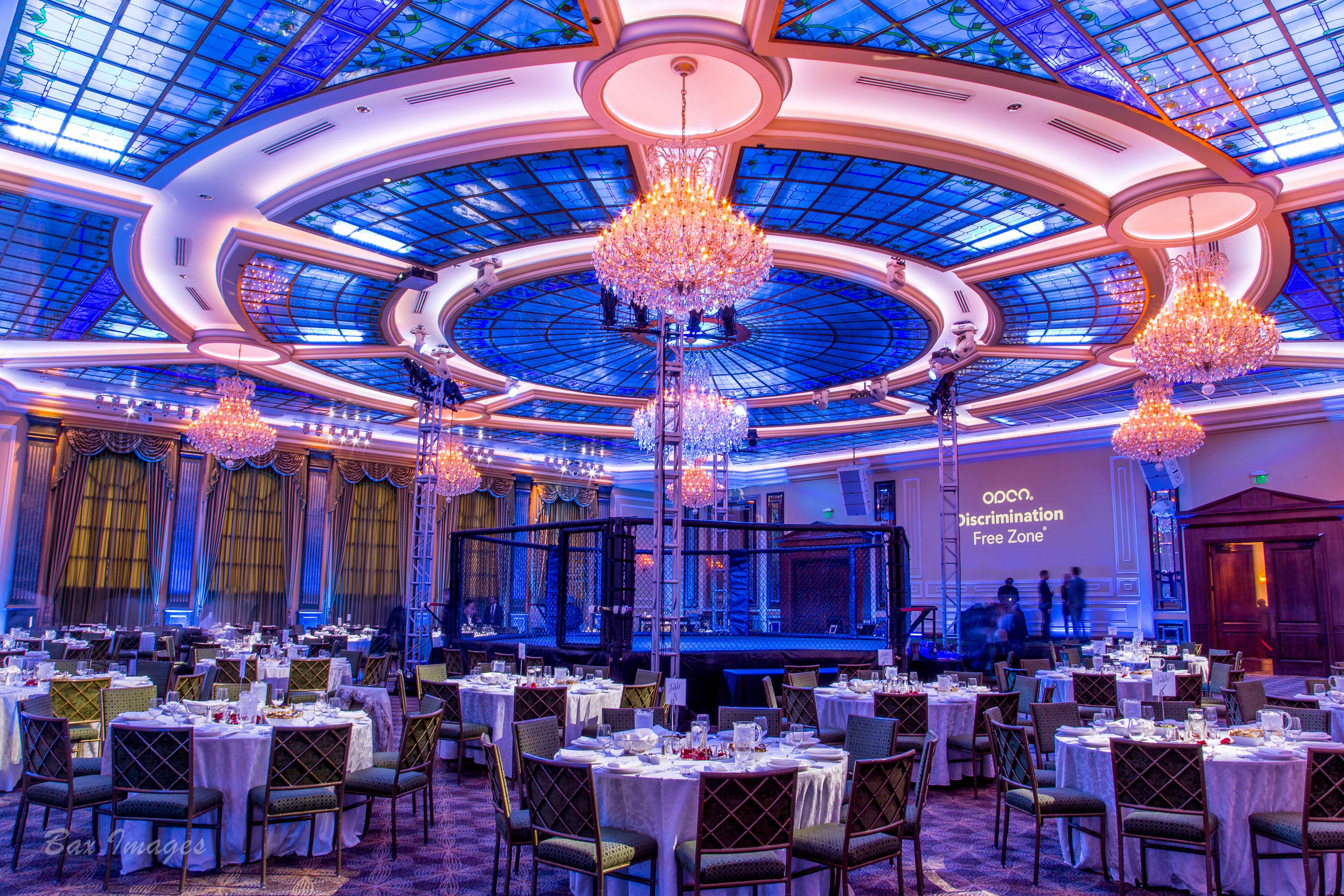 Professional MMA Gets The Royal Treatment
The preferred location for Southern California's most extravagant wedding receptions, awards ceremonies, charitable events, and fashion shows, the Taglyan Complex Grand Ballroom surpasses other Los Angeles banquet halls in both majesty and technological amenities. Illuminated by a state-of-the-art LED lighting system which emanates custom colors from the venue's hand-crafted, 5,000 square foot stained glass ceiling, the Ballroom renders all who enter its impressive, 7,000 square foot event space speechless. Brides especially adore Taglyan's seven tear-drop crystal chandeliers and fairytale-like fog that enshrouds the dance floor during the newlyweds' first dance, while event organizers and business leaders favor the Ballroom's High-Definition video projectors, Intelligent Moving Head spotlights, and powerful, professional sound system for presentations and speeches.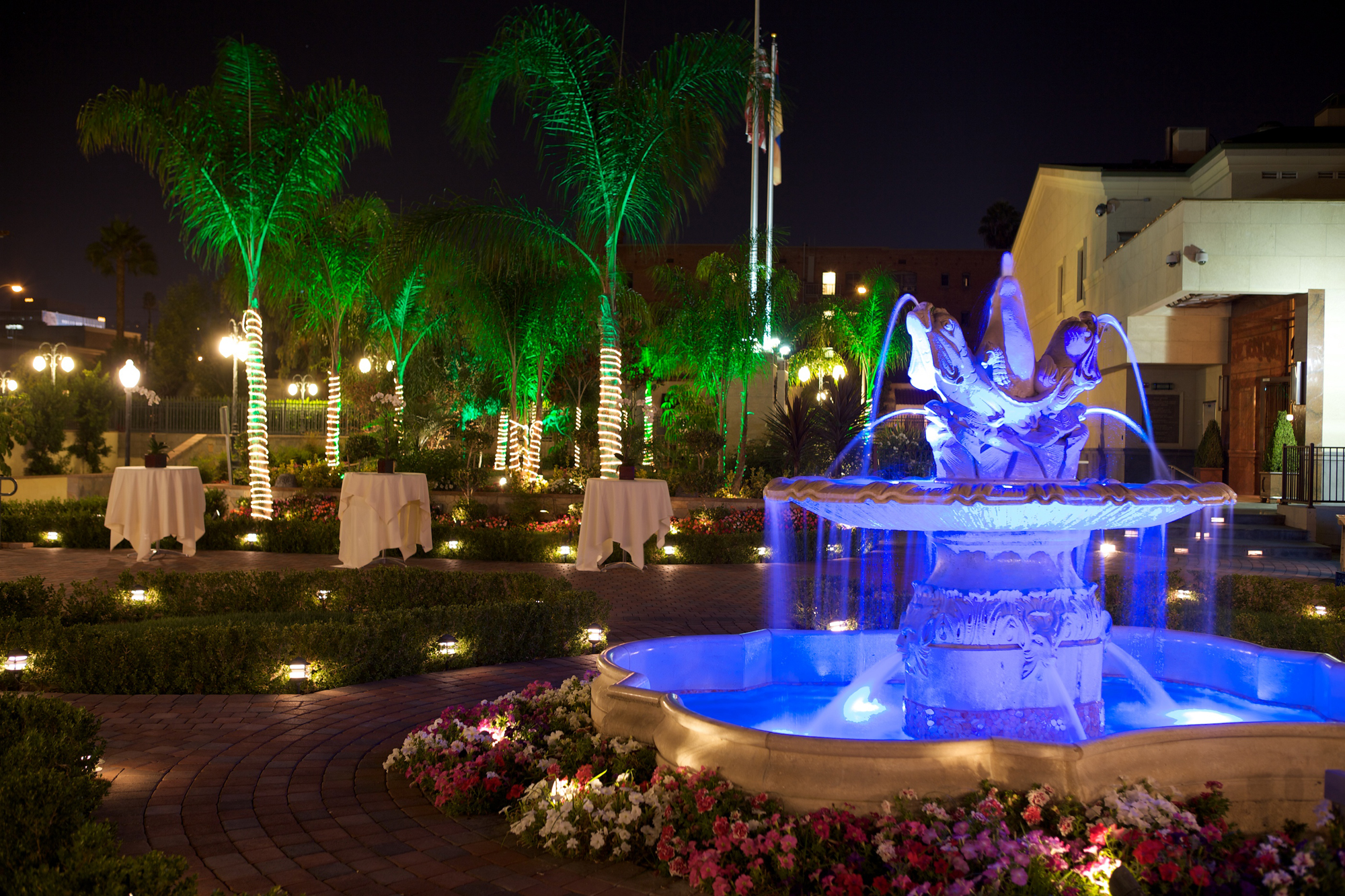 Perfect for dazzling red carpet entrances and inspiring outdoor photographs, the Taglyan Complex Courtyard and Gardens provide a serene, European-inspired escape from the frantic pace and overwhelming noise of the surrounding city. Encircled by Magnolia, Olive, and Cypress trees, the Garden features Renaissance-style stone fountains, preindustrial-era lampposts, and marble pillars that beautifully recreate the experience of strolling along a Tuscan spianata or mingling in a Florentine Giardino Segreto. A meticulously-tended rose garden serves as a backdrop for gorgeous wedding photos by day, while the customizable LED lights illuminate the Garden's spacious reception area with a colorful, dreamlike glow by night. With ample space for up to 400 guests, no other outdoor event space in Los Angeles can match the Taglyan Complex Gardens in beauty.
The Taglyan Complex provides ample space for marketing experiences of all types: sampling, product demos, auto unveilings, advertising space and much more.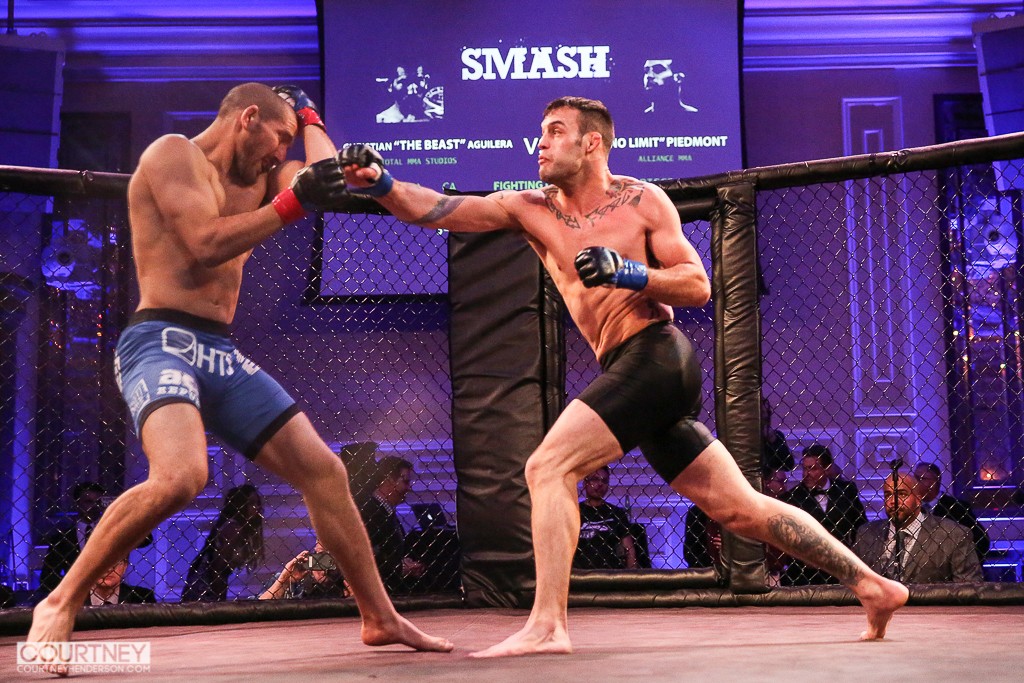 To learn how your brand can be a part of SMASH Global, contact us at Vip@smashglobal.com